Twilight at Forks and La Push, Washington
One of the funniest bumper stickers I've ever seen read, "Vampires SUCK…at Forks, Washington."
The sticker, of course, references Stephanie Meyer's Twilight series.
Like Northern Exposure's Roslyn, this is an area that I'm familiar with because I love the area itself. And yes, that is partially my way of saying, I'm not really a Twilight fan (though I did watch the first movie and enjoyed it much more than I thought I would).
While I'm not a big Twilight-head, personally, it's been fun watching Myers' vampire-and-werewolf love stories transform the formerly sleepy, way-off-the-beaten-track and not-passionately-sought-out destination of Forks, Washington, into a treasured haven for females of all ages.
The thing that's sort of odd about Forks and La Push as movie attractions is that none of the films was actually filmed in either of those places, far as I know. That's not what their claim to fame is.
Rather, the attraction is that the Twilight series was set in a fictional version of Forks, and various Jacob-oriented scenes took place at La Push.
The fact that the area isn't really featured much in the movies stopped the area from becoming a major attraction for Twilight fans. It also hasn't stopped the people of these towns from catering to those visitors.
The Pacific Inn Motel, for instance, has special Twilight-themed rooms.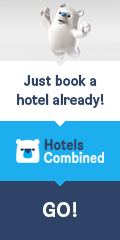 Beautiful Scenery and Rugged, Fun Hiking
Like most of the other locations I'll be featuring in this series, Forks and La Push made the list because they are great destinations on their own — even without the movie fanfare. So, when you visit them, you get two wins for the price of one.
La Push has some of the most beautiful beaches you'll find in the state of Washington. The place is rugged and wild and sparks with elemental energy.
Forks, too, is an underrated location.
The town itself is rather small with few attractions, but while you're there, you're within easy travel distance of rain forests, beaches, and Lake Crescent (with its fabulously terrible Mount Storm King) destinations.
All of those things make Forks a terrific yet relatively little-known base camp for exploring the northwestern corner of this amazing state. It also tends to be affordable for those on budget trips.
La Push accommodations are nice and host spectacular views, but in the peak season can get a bit pricey. Both places are well worth the cost, however, if you're willing to throw down the quid. It really just boils down to what your budget is at the time you want to visit.
If you drive in to the area from the east, stop by Granny's Cafe for some of the best food you'll find on the 101 loop.